Enlightened activities, virtuous deeds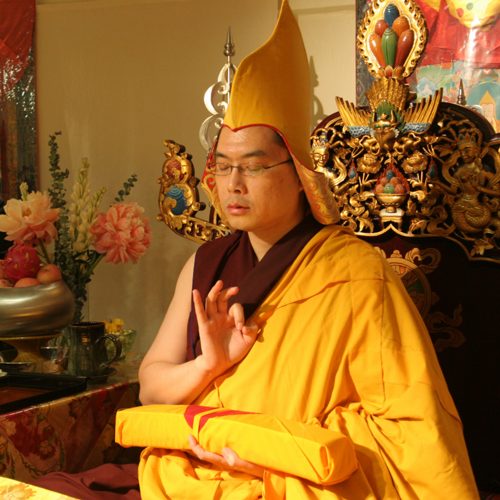 It is often said that the true measure of a man is through his deeds. This is all the more relevant in spirituality, where it is not big titles, high ranks or eloquent words that determine an individual's benefit to society. Rather, one need only look at the results of a person's life and actions to understand his motivation and his impact on humanity.
On this basis, H.E. Tsem Rinpoche's enlightened activities and virtuous deeds speak volumes about his unwavering desire to bring benefit to all sentient beings through the Buddha's teachings.
This is no surprise given that Rinpoche hailed from a long line of incarnate masters who were instrumental in teaching, proliferating, preserving and reviving the Buddha's teachings across all vehicles and schools of Buddhism since 2,500 years ago. This included the building of monasteries, the most significant being Gaden Monastery in Tibet which was built under the supervision of Duldzin Drakpa Gyaltsen, one of Rinpoche's previous lives.
In his most recent incarnation, the 25th Tsem Rinpoche came to the spiritual wilderness that was Malaysia, laid a foundation for Tibetan Buddhism, and built a lighthouse for the noble tradition of Lama Tsongkhapa, a great Tibetan saint from the 14th century, to guide the path of the lost and wayward.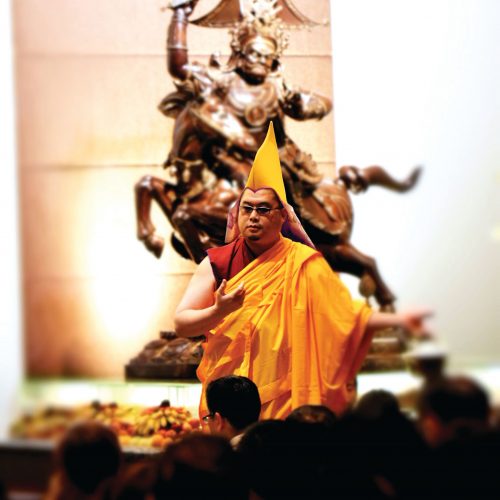 In Rinpoche's quest for spiritual nourishment throughout his childhood, the only beacons of light for his refuge in the Dharma were the Buddhist centres he attended in New Jersey and Los Angeles.
In tribute to these jewels of hope, Kechara was founded by Rinpoche at the turn of the new millennium to offer spiritual aspirants a sanctuary which they could turn to for Dharma teachings and activities, community work and the expression of spirituality in action.
Kechara started humbly as a small Dharma store on the topmost floor of a shop lot where Rinpoche would meet students and give teachings. It was Rinpoche's conviction that Dharma centres were essential places where the strengths and talents of diverse individuals could be combined to achieve what would be impossible for a single spiritual person to accomplish.
Giving his full attention to every detail, Rinpoche developed Kechara in only a decade to become one of Malaysia's most prominent Buddhist organisations, supported by various divisions of Dharma activities and services.
Kechara House in Petaling Jaya and Kechara Forest Retreat in Bentong are the organisation's two main centres which offer spiritual relief, hope and inspiration through prayer, teachings and guidance.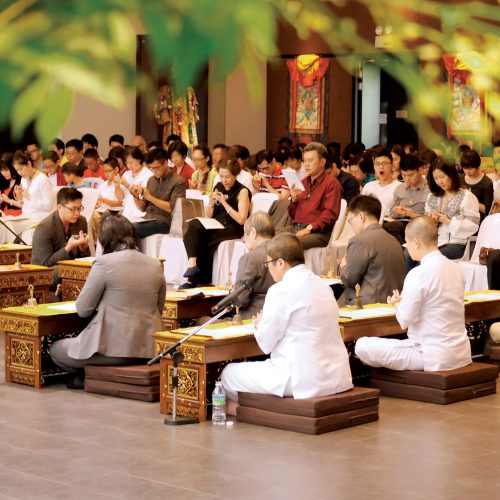 Located a stone's throw from the capital city of Malaysia, the 8,000 square feet Kechara House incorporates a gompa or main prayer hall, smaller teaching and meditation spaces, a Buddhist resource centre and guest rooms for volunteers and visitors. Dedicated to sharing the teachings of Lama Tsongkhapa and Tsem Rinpoche, Kechara House organises a host of Dharma activities for all ages, which are easy and practical for everyone to develop inner peace, love, wisdom and happiness.
Among these include weekly Dharma classes and lively discussions for children, budding Buddhists and senior students, all based on teachings and philosophies expounded by Rinpoche for the ultimate purpose of transforming the mind towards a more peaceful and fulfilling approach to contemporary living.
Another practice is the sacred tradition of pujas or altruistic prayers. Services are conducted throughout the week and on demand to empower the congregation with richly diverse blessings including the purification of negative actions or karma to alleviate obstacles in the path of our lives, may they be human relationships or financial hindrances, physical or health conditions, mental obstacles or even psychic disturbances at the supernatural level.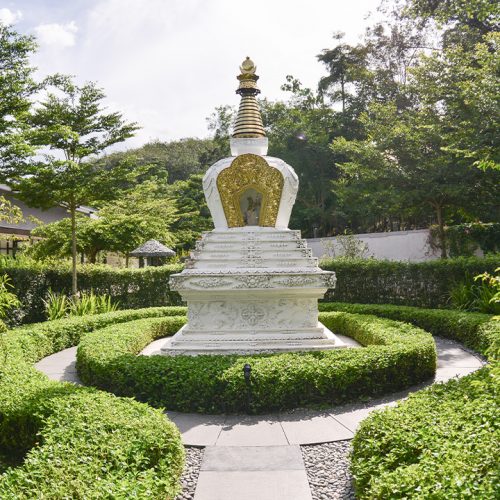 Greater than the sum of Kechara's parts, Kechara Forest Retreat is the embodiment of Rinpoche's ideals — a place in nature where people can seek refuge, discover their potential and develop their capabilities within a spiritual community. Spread over 35-acres in the misty foothills just outside Bentong town in the state of Pahang, Malaysia, Kechara Forest Retreat offers a peaceful getaway into nature, meditation, wellness and authentic Buddhist study programmes, and other engaging activities to further one's spiritual journey.
Popular with visitors are the holy walk to outdoor shrines with large Buddha statues in lush landscaped gardens and ponds, the Medicine Buddha healing water fountain, a massive aviary with parrots and colourful birds, and the Gyenze Chapel which has a reputation for fulfilling one's wishes. Kechara Forest Retreat is also where one finds the world's biggest Dorje Shugden statue standing eight metres tall, and the base for Dorje Shugden Works & Archives.
Kechara Forest Retreat is also where the Tsem Rinpoche Relic Stupas and Incarnation Chapel are presently being constructed to enshrine the precious relics and holy remains of His Eminence Tsem Rinpoche.
Rinpoche remembered and cherished every struggle in his childhood quest for spiritual fulfilment, and empowered them with meaning and relevance by transforming them into opportunities for the purpose of benefitting and touching the lives of others.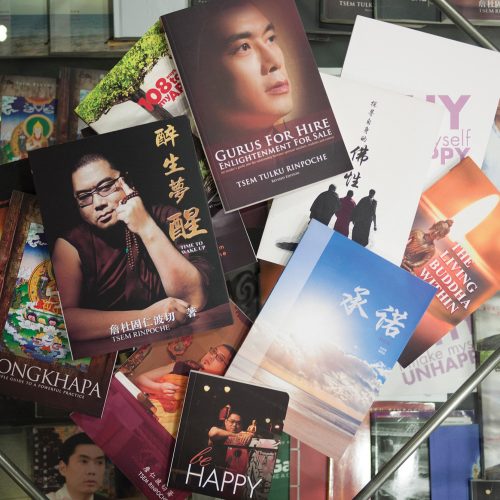 Rinpoche's childhood thirst for spiritual books and scriptures, devotional poetry and inspirational writings could be attributed to his lifelong affinity with the Wisdom Buddha Manjushri. As a child, Rinpoche secretly read Buddhist books under the covers at night as these books were hard to come by and would be confiscated by his adoptive parents if he were to be discovered.
Our publishing house Kechara Media & Publications which publishes Buddhist books, literature, multimedia and audio-visual resources is a powerful transformation of Rinpoche's childhood struggles, evident in its purpose of making Dharma teachings and knowledge readily available for all spiritual aspirants, in both print and digital formats.
As a child, Rinpoche had an inborn talent for drawing pictures of Buddhas while other
boys of his age would be inspired by cars, aeroplanes or superheroes of the moment. Later in life, Rinpoche regularly spoke about the virtues of creating or beautifying images of the enlightened beings.
Our arts studio Kechara Saraswati Arts is an expression of this spiritual empowerment through the beauty of the arts. As the first Himalayan arts studio in Southeast Asia, its specialised services — which include painting thangkas; restoring Buddha images; adorning statues with rich brocades, intricate beadwork and liquid gold; and empowering them with millions of sacred mantras for rituals and altars — are in demand by a worldwide clientele.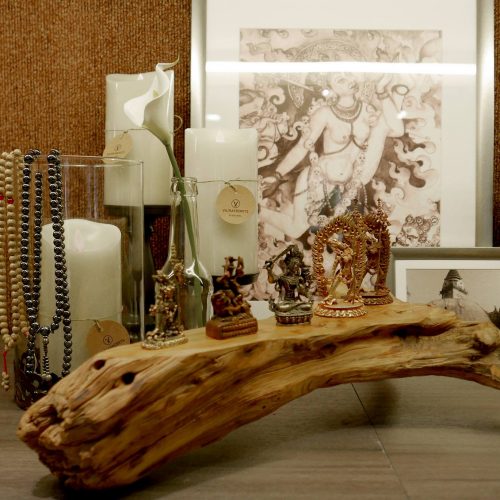 Rinpoche's lifelong affinity with the Enlightened Beings resulted in a firm belief that everyone deserves to have a Buddha statue at home to bring immense blessings to the family and environment.
Today, VajraSecrets is the culmination of the first Dharma store (Kechara Paradise) that Rinpoche established over two decades ago in 2000. It is a provider of authentic Tibetan Buddhist supplies and services for practising Buddhists and spiritual aspirants worldwide, and a portal to the Kechara organisation with a flourishing online store and physical stores located in the Klang Valley and Bentong, Pahang.
Out of everything that Rinpoche did, it was his proliferation of the supreme practice of Dorje Shugden that brought him international recognition. This powerful and beneficial practice was originally transmitted to Rinpoche by his root guru His Holiness Kyabje Zong Rinpoche over 30 years ago.
Since then and particularly over the last five years, Rinpoche tirelessly brought Dorje Shugden's lineage and works all over the world through Dorje Shugden Works & Archives, including the compilation of historical information, literature and scripture. Rinpoche also pioneered the use of the Internet as a medium for spreading Dharma to a global audience.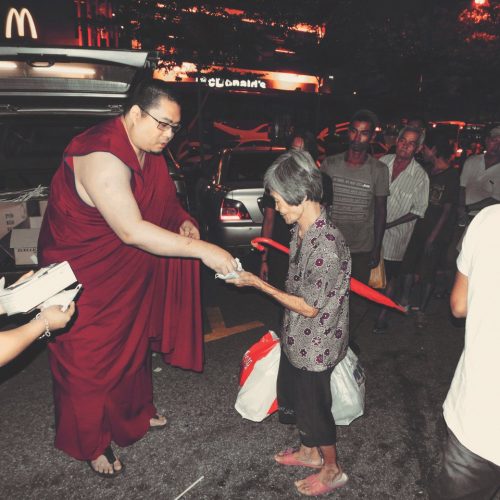 In the autumn of 1982, a teenaged Rinpoche made his final and successful runaway attempt to leave the abusive household of his adoptive parents. With only USD50 in his pocket, Rinpoche hitchhiked across the United States from Howell, New Jersey to Los Angeles, California, sleeping on traffic islands under highway flyovers, and surviving on apples and the kindness of compassionate strangers he met along the way.
Although this was not the only time Rinpoche had experienced hunger, it was the most memorable. It was this experience that inspired Rinpoche to establish Kechara Soup Kitchen, a not-for-profit organisation which provides meals, basic medical aid, food supplies and counselling along with creating opportunities for the homeless and urban poor of Malaysia. Today, Kechara Soup Kitchen has won global recognition and awards for its forward-thinking urban food bank programmes and community empowerment initiatives.
Rinpoche's care for the underprivileged members of society was not limited to Malaysia. During his time in India, Rinpoche developed infrastructure for Gaden Monastery, built new housing for monks, supported the Tibetan refugee community through old folks homes, hospitals and schools, and personally sponsored poor families in India's rural villages.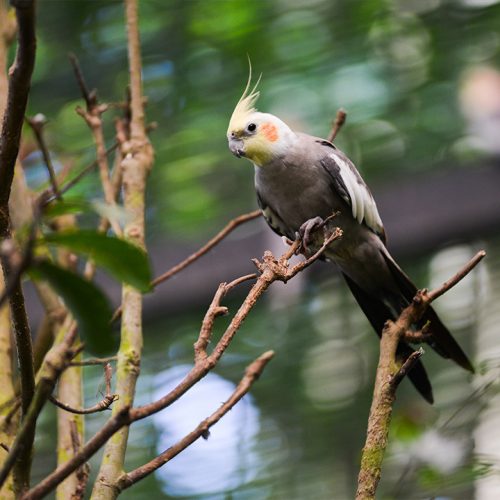 Since childhood, Rinpoche's love for animals was legendary, and he went to great lengths to ensure that all animals that crossed his path had the best possible care for their physical, mental and spiritual wellbeing.
Kechara's animal welfare projects continue in the same vein, ensuring that our furry and feathered friends have whatever they need for a comfortable, safe and happy existence.
As a proponent of life, Rinpoche was also a firm vegetarian and always promoted the benefits of not harming animals for food. Our vegetarian restaurant Kechara Oasis offers a delicious selection of vegetarian and vegan cuisine dedicated to the wellbeing of animals.