Unceasing Guide of Thousands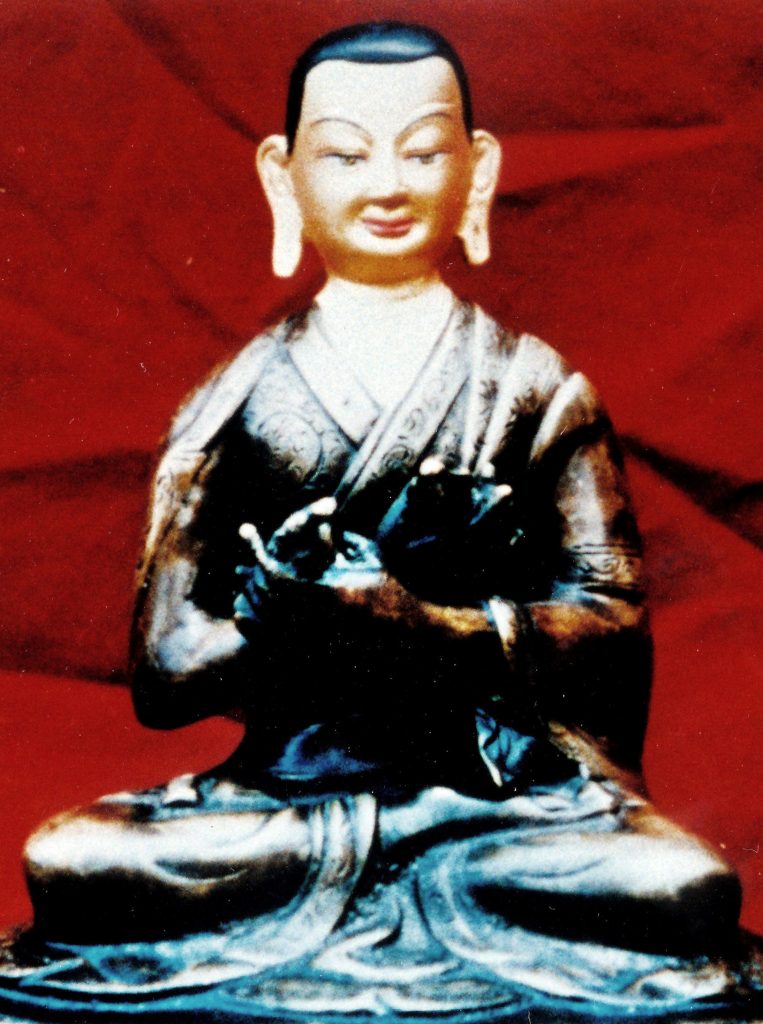 Whilst some lamas have compendiums of texts written about their lives, others have their stories lost to the sands of time, in spite of their achievements and qualities. Thus, little is known about Gedun Nyedrak's early life. He was born in the Kham region of Tibet, to the noble Selsha household of Tsem Monastery. "Tsem" is the Tibetan honorific word referring to "tooth" and so the monastery gained its name for its role as custodian of a most precious relic — the tooth of Lama Tsongkhapa, the founder of the Gelug tradition.
It was in this kind of blessed environment that the young Gedun Nyedrak began his monastic education at Tsem Monastery. Whilst few other details exist about his early life and childhood, what is known for certain is that he later travelled to Lhasa where he continued his studies in the Shartse College of Gaden Monastery, Tibet.
Gedun Nyedrak showed a remarkable aptitude for learning, study and practice, one that could only be accounted for by countless previous lifetimes of the same. Upon the completion of his studies, he undertook the monastic exams and was awarded the Geshe Lharampa degree. This degree is the equivalent of a PhD in Buddhist philosophy and is awarded to only the most accomplished scholars of the Gelug tradition.
Thereafter, as per tradition, Gedun Nyedrak enrolled in Gyutö Tantric College to complete his tantric studies. In recognition of his mastery of the tantras, he was appointed to the highly regarded position of chant master of Gaden Shartse Monastery. This was followed by his appointment as the 72nd abbot of the monastery by the Regent of Tibet.
Gedun Nyedrak's abbotship was marked by a systematic restoration programme for his monastery, which had been damaged due to civil unrest. He also reinstated strict adherence to the monastic rules, regulations and administrative systems.
After many years of improvements to the monastic facilities and education programme, Gedun Nyedrak finally retired from his position. He spent the remaining years of his life in a cave, engaging in a White Tara retreat, which he dedicated to the long life of His Holiness the 13th Dalai Lama. It was there that Gedun Nyedrak left his body and entered clear light, having spent his entire life in the service of his monastery and monks whom he loved so much.
His is the story of a simple monk from a noble household who took the path less travelled, going on to make a huge difference in the lives and education of thousands more.
Watch Gedun Nyedrak's story: