Youthful Master of Discourse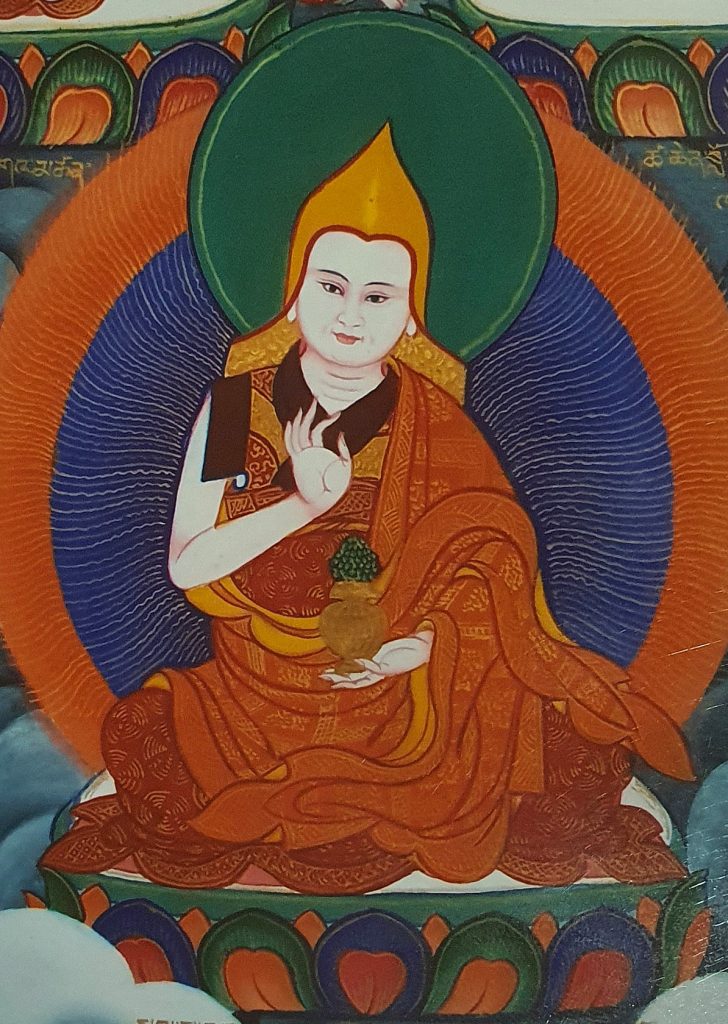 It was Lao Tzu who wrote, "The flame that burns twice as bright, burns half as long" and therein lies an apt description of the life of Ngawang Sonam Gelek, who lived just 22 years. Though this incarnation did not live past his mid-twenties, the Dharma accomplishments he showed and activities he carried out were more than what most of us could achieve in multiple lifetimes.
It was clear from very early on that the young Ngawang Sonam Gelek was no ordinary being. An exceptionally brilliant child, the boy was able to easily memorise and recite dharanis (long mantras), and demonstrated a clear knowledge of his previous life. Thus, like the incarnations of other great beings, he was identified and enthroned at a young age. He was just three years old when he promised to receive monastic ordination in the future. Later that year, to the amazement of everyone present, the young boy stunned them all at the Great Prayer Festival (Monlam Chenmo) in Lhasa when he recited a Guru Yoga liturgy from his throne.
The special child was then enrolled at Tashi Jong Monastery where he not only received his name Ngawang Sonam Gelek, but he also fulfilled his promise in receiving his novice monastic ordination vows from his older brother.
For the next 11 years, Ngawang Sonam Gelek focused on his monastic studies and training. He was 14 years old when His Holiness the 4th Dalai Lama, on his return trip to Tibet from Mongolia, came to visit him. During a private audience, their conversation pleased the 4th Dalai Lama so much that the Dalai Lama received teachings from him. This marked the renewal of a long relationship between these two attained beings that spanned several lifetimes.
In 1612, when Ngawang Sonam Gelek was 18, both he and the 4th Dalai Lama received all 45 empowerments of the Vajra Garland Mandala from His Holiness the 4th Panchen Lama at Drepung Monastery. Two years later, he received his full monastic ordination vows from the 4th Panchen Lama and other high lamas of Drepung. That summer, he then travelled to Tashi Lhunpo Monastery, the traditional seat of the Panchen Lamas, in order to further his studies. It is said that during this time, his wisdom of debate and so forth increased greatly.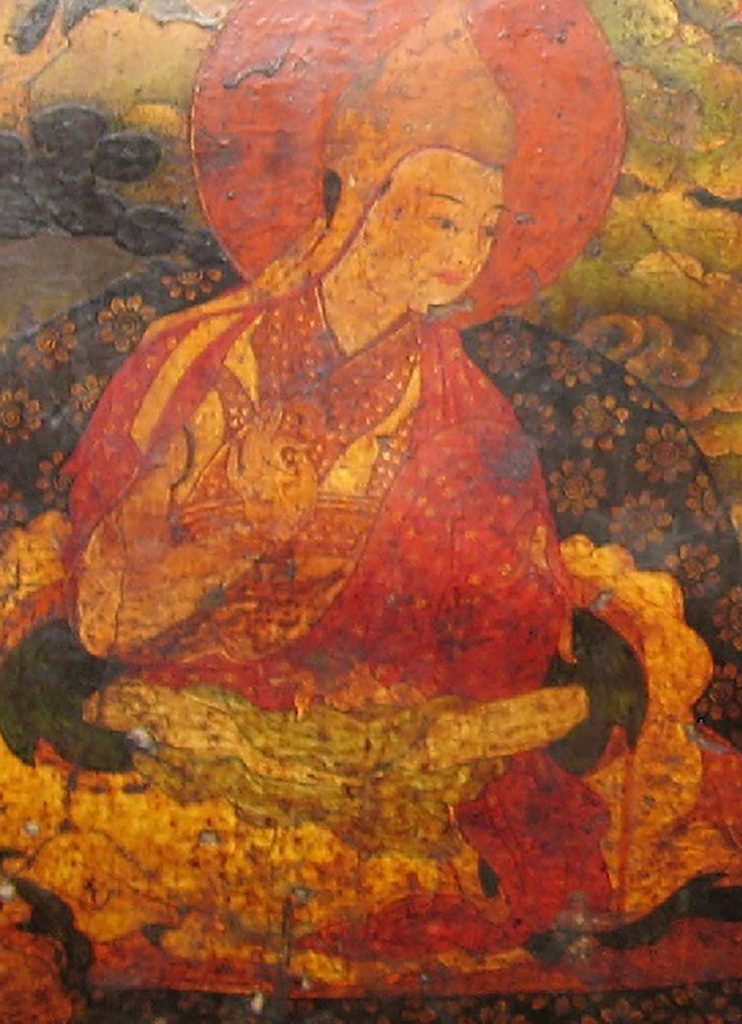 Whilst at Tashi Lhunpo, the young Ngawang Sonam Gelek was requested to give discourses and explanations in front of the monastic assembly, much to the delight of the 4th Panchen Lama who held him in high regard and praised him as a virtuous spiritual guide. When he finally departed from Tashi Lhunpo, he embarked on an extensive pilgrimage of the surrounding Tsang region on his way back to Central Tibet. Part of his travels were accompanied by the Dalai Lama, who was both his guru and disciple. On this particular trip, Ngawang Sonam Gelek bestowed many profound teachings on sutra and tantra to the Dalai Lama.
The bond between Ngawang Sonam Gelek and the Dalai Lama would grow stronger when, in 1614, the 25-year-old Dalai Lama received his full monastic ordination vows. This auspicious event took place in Drepung Monastery, with the 4th Panchen Lama acting as abbot to confer the vows. Assisting the Panchen Lama during this ceremony was Ngawang Sonam Gelek, who fulfilled the role of action master.
Ngawang Sonam Gelek would spend the next several years giving teachings to thousands of practitioners, as well as fulfilling the role of chant master during the Monlam Chenmo in Lhasa. It is a highly prestigious position, in part because the festival is attended by tens of thousands of people and because it is one of the main religious ceremonies in the Tibetan calendar year.
Unbeknownst to all however, these activities were taking place in what would be Ngawang Sonam Gelek's twilight years. When he was just 22 years old, he manifested illness, contracting smallpox and entering clear light shortly after. As was befitting a lama of his attainments, he was cremated with all of the associated rites and rituals. After the cremation, many relics and deity images were observed in the ashes, and they were subsequently interred in a reliquary statue of the Long Life Buddha Amitayus.
Thus, whilst Ngawang Sonam Gelek may not have lived long, his life was nevertheless filled with Dharma activity from his very earliest moments, all the way up till his final days. It was 22 very full years dedicated to the benefit and service of sentient beings.