Ngawang Tsultrim Tenpai Gyaltsen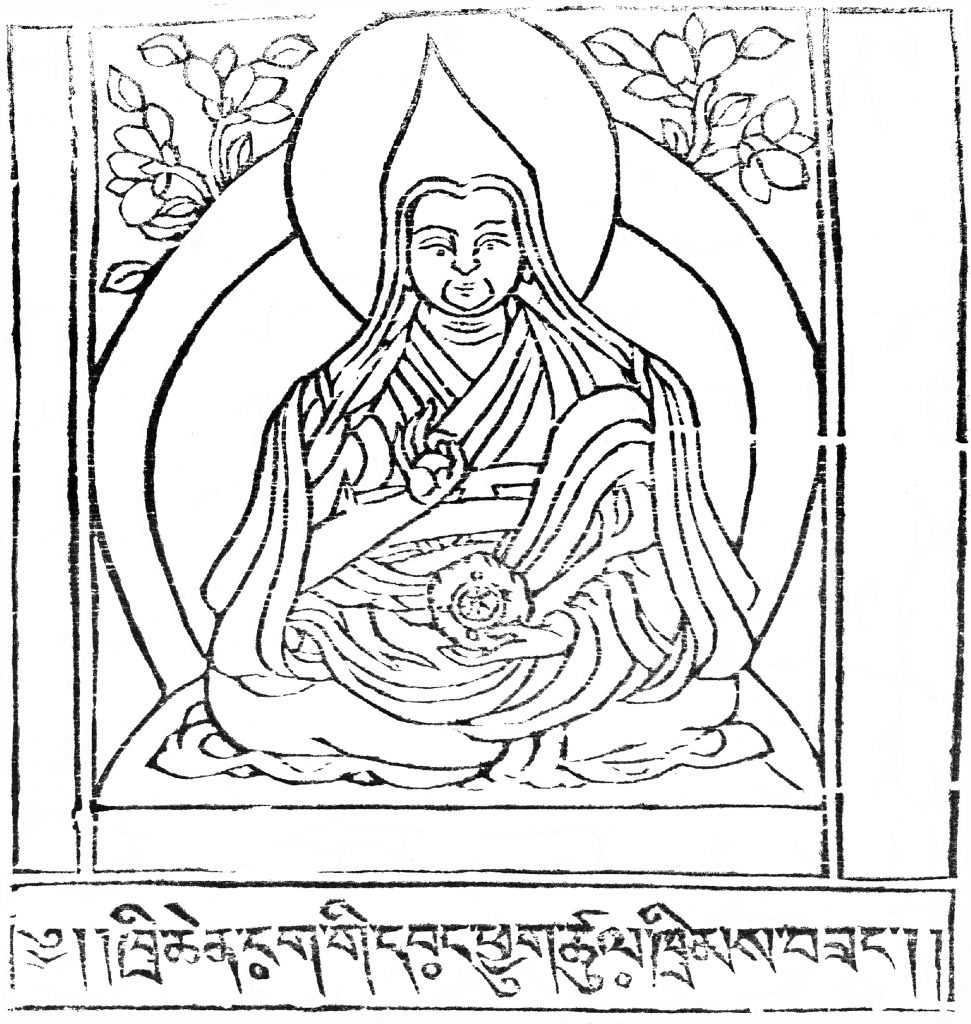 The boy who would come to influence Tibetan politics and religion began his life in 1721 as the child of his father Chokyab and mother Tsulchen. Born in Amdo, he was seven and at Tsador Monastery when he received his primary ordination vows and the name Ngawang Tsultrim. Meaning "powerful speech", "Ngawang" would prove to be a fitting name for a great being who would spend his life tirelessly teaching, speaking and mediating.
But before Ngawang Tsultrim Tenpai Gyaltsen could rise to become a leader of politics and religion, he first had to complete his education. At Tsador, he was taught to read and write the Tibetan script, and to memorise prayer texts. This prepared him for his enrolment into Chone Monastery where he studied logic and Prajnaparamita for the next 13 years. It was at Chone where, 13 years later, he received his ordination vows from Chone Khenchen Drakpa Shedrup, from whom he also received a sutric and tantric education.
The next stage of Ngawang Tsultrim's life saw his entrance into the Sera Mey College of Sera Monastery where, at the age of 23, he came under the tutelage of masters such as His Holiness the 7th Dalai Lama Kelsang Gyatso, Ngawang Jampa (the 1st of the Purchok line of incarnations) and Geshe Drakpa Khedrub. Unsurprisingly, under these eminent scholars, Ngawang Tsultrim excelled in his studies of the five major subjects of the Geshe curriculum. Five years later, he received the titles of Lingse Kachu and Geshe Lharampa. The 28-year-old then enrolled in Gyutö Tantric College to further his studies, where he came under the tutelage of His Holiness the 59th Gaden Tripa Sharchen Ngawang Chodrak.
Ngawang Tsultrim's time in Gyutö would mark the start of 40 years in positions of political and spiritual leadership. It began at Gyutö where he was appointed as disciplinarian (gekul) and chant master (umze); it would culminate in his appointment as the 61st Gaden Tripa and Regent of Tibet. In between these milestones, Ngawang Tsultrim was first appointed as abbot of Gyume Tantric College, before holding the office of Sharpa Choje (Dharma Lord of the East). In his capacity as Sharpa Choje, Ngawang Tsultrim's political career began with a visit to Beijing on the Dalai Lama's instructions. There, his scholarship so impressed the Qianlong Emperor that not only did Ngawang Tsultrim become his teacher, advisor and confidant, but he was also appointed as abbot of Yong He Gong Temple, effectively making him the Tibetan representative in the Chinese capital.
It was also the Qianlong Emperor who appointed Ngawang Tsultrim to the post of Regent when, in 1777, His Holiness the 8th Dalai Lama Jampel Gyatso declined to hold political office, preferring instead to continue his religious studies. Thus, as Tibet's de facto ruler for the next decade, Ngawang Tsultrim instituted many economic and financial reforms for the people's benefit. These included reviewing and reforming certain trade laws, the rates of interest concerning loans, food stocks and so on. It was also Ngawang Tsultrim who proposed minting new silver coins to resolve a breakdown in Tibet-Nepal relations.
Most spectacularly however, Ngawang Tsultrim was still Regent when he was enthroned as the 61st Gaden Tripa. For the traditional seven years, he held the position of spiritual leader of the Gelug lineage, while also serving as the 8th Dalai Lama's tutor. He was responsible for initiating many projects including the restoration of the Dalai Lama's residence at the Potala Palace and the murals at the Jokhang, as well as commissioning new large copper and silver tea pots for the annual Great Prayer Festival (Monlam Chenmo) in Lhasa. He also travelled to Mongolia during the summers to give teachings and, in this time, completed translating the Kangyur into Mongolian.
In 1791, just a year after Lhasa recalled him from Beijing to mediate a brewing diplomatic crisis, this grand master entered clear light. Having spent 70 years leading and preserving Tibetan religion, art and scholarship, this incarnation who rose from humble beginnings to the very pinnacle of Tibetan life, showed what is possible with bodhicitta motivation, dedicated practice and a commitment to one's vows.